Board of Directors
Meet our Board of Directors and know about them.

DILIP SHANGHVI
Managing Director



SUDHIR VALIA
Non-Independent
Non-Executive Director

DR. PAWAN GOENKA
Lead Independent Director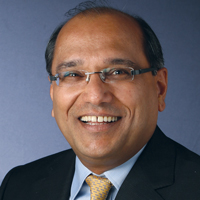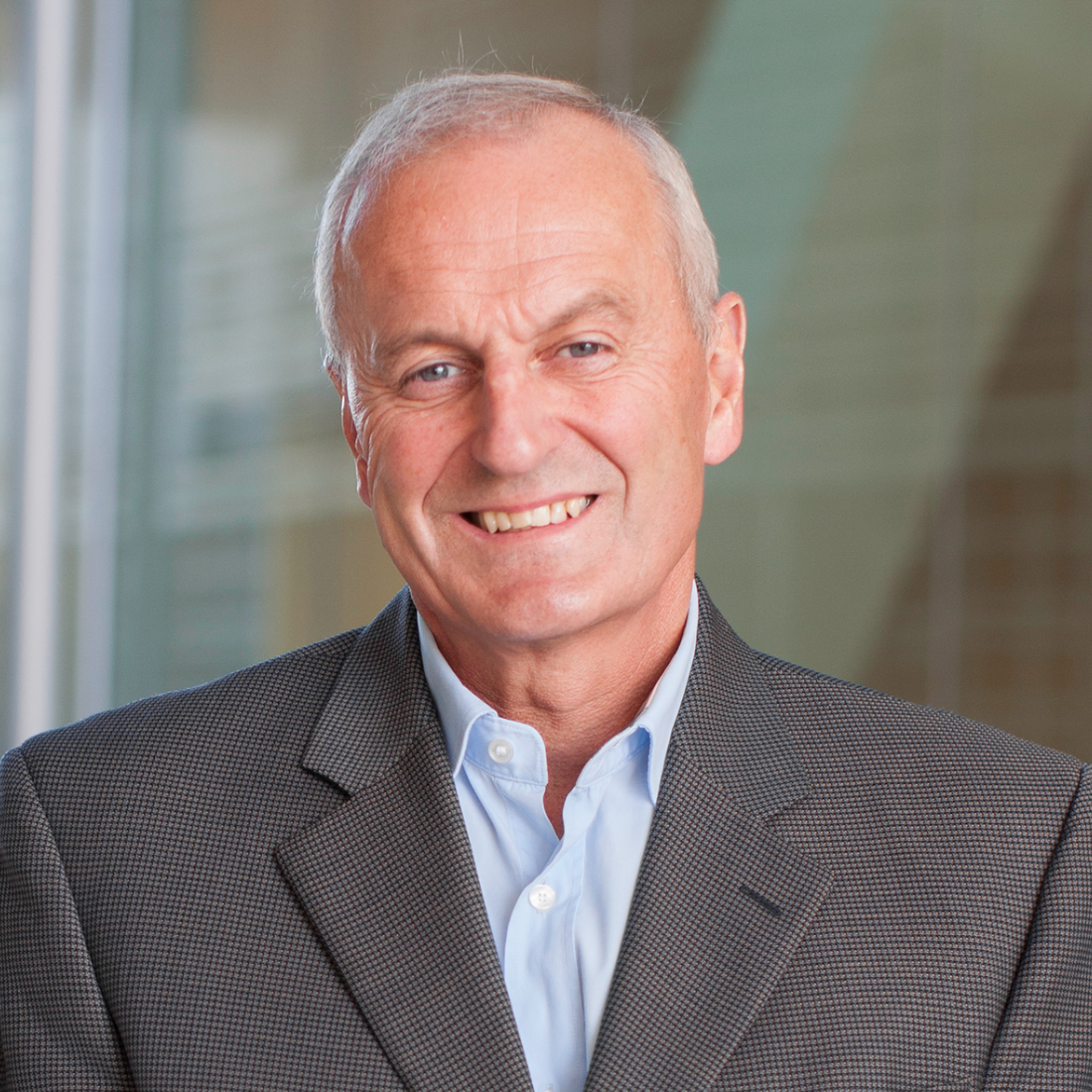 Gautam Doshi
Independent Director
Gautam Doshi, a Chartered Accountant with a Masters degree in Commerce, has been in professional practice for over 40 years. He advises various industrial groups & families and also serves as director on the boards of public listed and unlisted companies.
Mr. Doshi has more than 40 years of experience in wide range of areas covering Mergers and Acquisitions, Direct, Indirect and International Taxation, Transfer Pricing, Accounting and Corporate and Commercial Laws. He has been actively involved in conceptualizing and implementing a number of mergers and restructuring transactions both domestic and cross border, involving many of the top 20 listed companies on the BSE as also those forming part of FTSE 100.
A prolific speaker, Mr Doshi has addressed several seminars and conferences within and outside of India, and courses organized by the Institute of Chartered Accountants of India, International Fiscal Association, other professional bodies and Chambers of Commerce. He has served on the Councils of Western Region as also All India level of the Institute of Chartered Accountants of India which has the task of development and regulation of profession of accountancy in India. During his tenure on the Council, he served on several committees and contributed significantly to the work of Board of Studies which is responsible for education and system of training of students. He also served as Chairman of Committees on direct and indirect taxation.

SANJAY ASHER
Independent Director
Mr. Sanjay Asher is presently a Senior Partner with M/s. Crawford Bayley & Co., which is India's oldest law firm, established in 1830.
Mr. Asher holds a Bachelor's Degree in Commerce and a Bachelor's Degree in Law from the University of Bombay. He has been a practicing Advocate since 1991, and was admitted as a Solicitor in the year 1993. He is also a qualified Chartered Accountant. 
He specialises in the fields of M&A, cross border M&A, joint ventures, private equity and capital markets. 
He has been a noted speaker at various seminars and conferences including those organised by Institute of Chartered Accountants of India and Institute of Company Secretaries of India. 
He has authored several national and international publications including a book on Companies Act, 2013 which was published by CCH, a Wolters Kluwer publication.

SAILESH DESAI
Executive Director
Sailesh T. Desai has more than 28 years of industrial experience, 18 of which have been in the pharmaceutical industry. Mr. Desai has extensive and comprehensive corporate affairs experience, being involved in the turnaround at Milmet prior to Sun Pharma's acquisition, as well as in the early stages of the company's growth. He holds a BSc degree from the University of Calcutta.

SUDHIR VALIA
Non-Independent Non-Executive Director
Mr. Sudhir V. Valia holds a Bachelor's degree in Commerce from University of Mumbai and is also a qualified Chartered Accountant with more than four decades of taxation and finance experience. He has been the Director of Sun Pharmaceutical Industries Limited since 1994 and is also on the Board of Taro Pharmaceutical Industries Ltd. Prior to 2019, Mr. Sudhir V. Valia was Whole-time Director of the Company, and he is now a Non-Independent and Non-Executive Director of the Company.
Mr. Valia has won several awards including CNBC TV 18's CFO of the Year in the Pharmaceutical and Healthcare Sectors for two consecutive years – 2011 and 2012, as well as in the year 2009. He is actively involved in the field of social activities and he was awarded the Adivasi Sevak Puraskar (2008-2009) by the Government of Maharashtra for his contribution towards the welfare of tribals, particularly in the field of education in his capacity as visionary and Director of Shantilal Shanghvi Foundation.

Aalok Shanghvi
Executive Director
Aalok joined Sun in 2006 and has handled various roles in Marketing, R&D, Project Management, Purchase & Communications. In 2010, he headed Bangladesh and by 2014, he took over the Emerging Markets business, which is spread across 80 countries covering Africa, Middle East, APAC, Eastern Europe, CIS, and Latam. Subsequently, he also took charge of Global Generic R&D, Global Generic Business Development and API. He has done his undergraduate majoring in Cellular and Molecular Biology from the University of Michigan – Ann Arbor.
Rolf Hoffmann
Independent Director
Mr. Rolf Hoffmann is a Strategic and results-orientated Executive who is highly respected for expertise in creating and optimizing commercial opportunities in all global markets. He has over 29 years of experience managing top 50 worldwide markets with full P&L and cross-functional accountability.
Mr. Hoffmann has worked with Eli Lilly and Company for over a 17-year period with a balance of in-country management, international regional management and headquarters global executive positions. In his various responsibilities, he established a regulatory and governmental affairs network around the world, developed in-depth commercial capabilities for all geographies including alliances, joint venture, and organic growth strategy. Mr. Hoffmann was a highly respected operational leader and presenter with continued upward momentum when recruited by Amgen, where he spent about 12-years at various leadership roles and responsibilities, including P&L accountabilities for all countries around the world including the USA.
Mr. Hoffmann has served on various board viz., Ferring Holding Inc., New Jersey, USA, Trizell Holding S.A., Lausanne, Switzerland, Shield Therapeutics PLC, Gateshead Quays, UK, EUSA Pharma, Hemel Hempstead, UK, Biotest AG, Dreieich, Germany, Trigemina, Inc., San Francisco, USA and STADA AG, Bad Vilbel, Germany. He currently serves the board of Genmab A/S, Copenhagen, Denmark, Paratek Pharmaceuticals, Inc., Boston, USA, Semdor Pharma Group GmbH, Cologne, Germany and IDT Biologika GmbH, Dessau-Rosslau, Germany.
Mr. Hoffmann has received an MBA, Kenan-Flagler Business School, UNC Chapel Hill, North Carolina, 1987, MA – English, The University of Koeln, Koeln, Germany, 1985 and MA – Kinesiology, Deutsche Sporthochschule Koeln, Koeln, Germany, 1985.

DILIP SHANGHVI
Managing Director
Dilip Shanghvi is the founder of Sun Pharmaceutical Industries Ltd. and has extensive industrial experience in the pharmaceutical industry. A first generation entrepreneur, Mr. Shanghvi has won numerous awards and recognitions, including Forbes's Entrepreneur of the Year Award (2014), Economic Times' Business Leader of the Year (2014), CNN IBN's Indian of the Year (Business) (2011), Business India's Businessman of the Year (2011) and Ernst and Young's World Entrepreneur of the Year (2011). He has also been awarded the Economic Times' Entrepreneur of the Year (2008), Business Standard's CEO of the Year (2008), and CNBC TV 18's First Generation Entrepreneur of the Year (2007).
Mr. Shanghvi is also Chairman of Sun Pharma Advanced Research Company Ltd, and Chairman of the Shantilal Shanghvi Foundation. He holds a B.Com degree from the University of Calcutta.

Kalyanasundaram Subramanian
Executive Director
Kalyanasundaram Subramanian ('Kal'), (born in February, 1954) joined Sun Pharmaceutical Industries Limited ('Sun') in January 2010 after 22 years with GSK. Kal is a Chemistry graduate and a Chartered Accountant from India with 37 years of experience. He has more than three decades of experience in the pharmaceutical industry. Mr. Kal's career in the pharma industry began when he joined Burroughs Wellcome, in New Zealand as Commercial Advisor in 1988. In his long association with Burroughs Wellcome (which was acquired by Glaxo to become GlaxoWellcome and finally GlaxoSmithKline), he held various leadership positions, including: Vice President, Head of Classic Brands Business of Emerging Markets; Area Director South Asia & Managing Director, GSK India; Managing Director – GlaxoWellcome, Singapore (Singapore, Indochina & Myanmar) & Commercial Director – Burroughs Wellcome, New Zealand.
In 2010, Kal joined Sun as the CEO and Director: India and Emerging Markets. He was instrumental in Merck (MSD) and Sun collaboration and spearheaded the opening of Sun operations in few important markets such as Japan, MENA. In 2012, Kal moved to Taro Pharmaceutical Industries Ltd. ('Taro'), USA, a subsidiary of Sun, to assume responsibility of Taro's operations in North America. In January 2017, Kal moved back to India to manage India and EM regions of Sun and has was also been appointed as the CEO & whole-time Director of Sun Pharma Laboratories Limited, a wholly-owned subsidiary of Sun Pharma. He is now a Executive Director in Sun Pharma Laboratories Limited.

ISRAEL MAKOV
Non-Executive Chairman
Mr. Makov joined Sun Pharma in 2012 and is the Chairman of the Company.
Mr. Makov is the former President & CEO of Teva Pharmaceutical Industries Ltd (2002-2007). He led the company's global expansion and under his leadership Teva became the undisputed global leader in the generic pharmaceutical industry and a global leader in the treatment of Multiple sclerosis.
Prior to joining Teva, Mr. Makov led a number of companies in various industries. Among them was Israel's first biotech company, Interpharm, which he founded, and later went public in the US.
Makov is also the former Chairman of Given Imaging, the developer and world's leading provider of capsule endoscopy, and Netafim, the pioneer and global leader in smart irrigation solutions.
Today, Mr Israel Makov is Chairman of BioLight – an emerging global ophthalmic company focused on the discovery, development and commercialization of products for ophthalmic conditions, Chairman of Nextage Therapeutics, a global pharma company that develops the next generation of cannabinoid based products, and Chairman of QuantalX NeuroScience, a clinical stage company developing Direct Electro-Physiological Imaging (DELPhI), enabling early, precise and objective evaluation of the brain's functional status.
Mr Makov is a member of the Executive Board & Management Committee of the Weizmann Institute of Science, on the Board of Governors of the Technion, and Director at Yeda Research and Development Company Ltd. Mr. Makov is also Chairman of the Gesher Theatre, one of Israel's leading theaters.
Mr. Makov has a B.Sc. in Agriculture and an M.Sc. in Economics from the Hebrew University in Jerusalem.
DR. PAWAN GOENKA
Lead Independent Director
Dr. Pawan Goenka earned his B. Tech. in Mechanical Engineering from IIT, Kanpur and Ph.D. from Cornell University, U.S.A. He is also a Graduate of Advanced Management Program from Harvard Business School. He worked at General Motors R&D Centre in Detroit, U.S.A. from 1979 to 1993. Thereafter, he joined Mahindra & Mahindra Ltd., as General Manager (R&D). During his R&D tenure he led the development of the Scorpio SUV. He was appointed COO (Automotive Sector) in April 2003, President (Automotive Sector) in September 2005, President (Automotive & Farm Equipment Sectors) in April 2010. Dr. Pawan Goenka was appointed Executive Director and President (AFS) on the Board of Mahindra & Mahindra Ltd. on 23rd September 2013. He retired from Mahindra as Managing Director and CEO on 1st April 2021. Dr. Goenka is credited with building a strong R&D and a wide product portfolio for Mahindra and is also widely recognised as a thought leader and statesman of the India Auto Industry.
Dr. Goenka served on the boards of several Mahindra Group Companies both domestic and International. He served as the Chairman of Mahindra Vehicle Manufacturers Limited, Mahindra Electric Mobility Limited, SsangYong Motor Company, Mahindra Racing UK Limited, Mahindra Automotive North America Inc., Mahindra USA, and Automobili Pininfarina GmbH. Dr. Goenka continues as the Non-Executive Chairman of Mahindra Agri Solutions Ltd (MASL).
Dr. Goenka has received several awards during his tenure in USA, such as the Extraordinary Accomplishment Award and the Charles L. McCuen Award from General Motors and the Burt L. Newkirk Award from ASME. He received the Distinguished Alumni Award from IIT Kanpur in 2004 and was also conferred with the Doctor of Science (honoris causa) in 2015. He is a Fellow of SAE International and of The Indian National Academy of Engineers and a member of National Academy of Engineers, USA.
Dr. Pawan Goenka is a recipient of the Automotive Man of the Year award by NDTV Car & Bike, Autocar Professional's Man of the Year, and the CV Man of the Year by the Apollo CV Awards. Dr. Goenka has been awarded the 2016 FISITA Medal of Honour, which is bestowed for his 'particularly distinguished achievement and leadership in the global automotive industry' and is the first Indian to receive this prestigious recognition. He was presented with the Lifetime Achievement Award by Car India & Bike India in February 2020, the Param Shreshth Award by Car & Bike and the Lifetime Achievement Award by Autocar India, both in March 2021, for his leadership and contribution to the Indian Auto Industry.
Dr. Goenka is past President of SIAM, of the Society of Automotive Engineers India, the ARAI Governing Council, and also served as a Board Member of National Skills Development Corporation (NSDC). He is a National Council Member and the Chairman of the National Mission on AtmaNirbhar Bharat of Confederation of Indian Industries (CII). He is currently serving as the Chairman of the Board of Governors of IIT Madras and IIT Bombay. He is the Chairperson of the Steering Committee for Advancing Local value-add and Exports (SCALE), an initiative under the Ministry of Commerce & Industry, Department for Promotion of Industry and Internal Trade (Government of India).

RAMA BIJAPURKAR
Independent Director
Rama Bijapurkar is a recognised thought leader on business-market strategy and India's consumer economy. She has an independent management consulting practice, works across sectors, and describes her domain as bringing market focus to business strategy. She is a Professor of Management Practice at Indian Institute of Management, Ahmedabad, and co-founder of People Research on India's Consumer Economy, a not-for-profit think tank and fact tank, on India's economy and citizen environment for use in business strategy and public policy.
Ms. Bijapurkar is amongst India's most experienced independent board directors and has served on the boards of several of India's blue chip companies and public institutions.
Ms. Bijapurkar is a dominant voice in the Indian media on business and policy issues, and is the author of hallmark books on Consumer India "We are like that only: Understanding the Logic of Consumer India", "A Never-Before World: Tracking the Evolution of Consumer India" (Penguin) and "Customer in the Boardroom – crafting customer based business strategy" (Sage)
Ms. Bijapurkar holds a BSc (Hons) degree in Physics from Delhi University and a post graduate diploma in management from the Indian Institute of Management, Ahmedabad. Her over four decades of work experience in strategy consulting and market research includes her own consulting practice, and employment with McKinsey & Company, MARG (now Nielsen India), Mode Services (now TNS India).